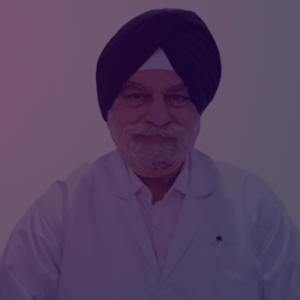 Dr (Prof.)  J S Chowhan
Professor of Minimal Access, Bariatric & General Surgery
After more than 30 years of active practice and experience of general surgery and Laparoscopic surgery I took up the challenge of training surgeons and gynaecologists in Laparoscopic Surgery. I joined as Director and Co Faculty at World Laparoscopy Hospital, Cyber City, Gurugram. During ten years of long association with Dr R K Mishra; I trained more than 6000 Surgeons, Gynaecologist, Paediatric Surgeons and Urologists in Laparoscopic and Robotic Surgery for the award of F.MAS, D.MAS and FICRS certification. I was also appointed as Professor and Co – Guide in the department of Minimal Access Surgery of Singhania University, Rajasthan. More than 50 Surgeons and Gynaecologists from different countries were awarded M.MAS (Masters in Minimal Access Surgery) by Singhania University under my guidance I developed and innovated the training modules and introduced OSCE (Objective Skills Clinical Examination) based assessment of the students. Students understanding of the basics of laparoscopy was assessed with written examination for which I created a large question Bank.
I prepared and conducted several certificate courses of Laparoscopy training for para medical staff like OT Technicians and OR Nurses.
I was the Organising Secretary of World Conference of Laparoscopy Surgeons held in the years 2008,2012, 2016 and 2018 organised by the WALS.
I have passion of teaching and my mission is to make every surgeon a confident and safe Laparoscopy Surgeon and bring my country in the fore front of Laparoscopic Treatment and Training in the World.