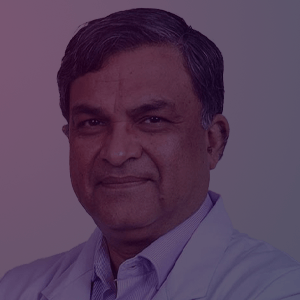 Dr. (Prof.) Ajay Kumar Kriplani
Professor of General and Minimally Invasive Surgery 


Dr. (Prof.) A .K. Kriplani is the First Indian surgeon to perform Laparoscopic adrenalectomy in India and Laparoscopic Whipple's pancreaticoduodenectomy in North India

Dr. Kriplani has been involved in the specialty of minimal access, bariatric and G I surgery for 40 years. Post his master's degree in surgery in 1981,
Dr Kriplani served the Department of Surgery, All India Institute of Medical Sciences as Asst Professor to Additional Professor.
He is amongst the first few Surgeons in the country who has not only embraced but also propagated and taught the skills of minimal access surgery to other surgeons. He was the President of the Indian Association of Gastrointestinal Endosurgeons for the years 2008-2010 and fellowship courses started by him are extremely popular till date and form the main academic activity of the association.
Dr. Kriplani is the first surgeon in India to perform laparoscopic adrenalectomy and the first laparoscopic Whipple's pancreatico-duodenectomy in North India
The Bidhan Chandra (B C) Roy Award was instituted in 1976 in memory of B. C. Roy by Medical Council of India. The Award is presented by the President of India in New Delhi on July 1, the National Doctors' Day.
Life Member, Association of Surgeons of India (ASI).
Life Member, Indian Association of Gastrointestinal Endo-Surgeons (IAGES).
Life member, Asia Pacific Hernia Society (APHS).
Founder Member, Hernia Society of India (HSI) affiliated to Asia Pacific Hernia Society.
Life member, Obesity Surgery Society of India (OSSI) affiliated to International Federation for Surgery of Obesity (IFSO).
Life member, Indian Association of Surgical Oncology (IASO).
Life member, Indian Association of Surgical Gastroenterology (IASG).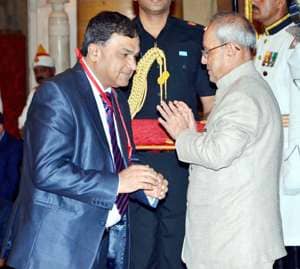 Recipient of 39 National / international awards / honours / orations, for distinguished clinical work, teaching and research.
Research and Publications
Organising chairman for 13 National Conferences / Workshops/ courses. 51 scientific publications in International & National journals / invited chapters in books. Editor of two text books "Comprehensive Laparoscopic Surgery" & "Mini Atlas of Laparoscopic Surgery".
Dr. Kriplani has the honour of being invited as a faculty for 455 Live demonstrations, Guest lectures, Orations, keynote addresses in conferences in various Indian cities and outside India e.g. Rome, Hongkong, Kualalumpur, Singapore, Korea, Tashkent, Dubai, Kathmandu, Dhaka among others and has been conferred with 28 Awards, honors and orations of national and international levels.
Dr Kriplani has the credit of organizing 10 national conferences, CMEs, workshops and has trained hundreds of surgeons in laparoscopic surgery from India and countries like Nepal, Afghanistan, Pakistan, Iraq, Israel etc.
His teaching videos on laparoscopic procedures are very popular and so far over 2,00,000 surgeons from all over the world have visited his channel and benefitted by watching his techniques with current average of 350 per day.